ONLINE – Mental Health Awareness Half Day Training – Accredited by MHFA England – 27 Oct 2020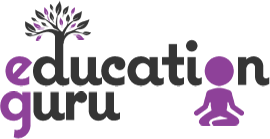 Education Guru is an approved trainer for the Mental Health First Aid England courses, running face to face CPD for the two day Mental Health Youth First Aider, one day Mental Health Youth Champion and half day Mental Health Youth Awareness training.
Currently we are not able to run the one day and two day courses due to COVID 19 restrictions, but we are hoping this will soon change.  In the meantime though, we are able still to facilitate the half day Mental Health Youth Awareness training online.
In the current climate many children are finding thier worlds have been turned upside down and this is having an effect on their mental health and wellbeing, which in turn can have a great impact on their learning and your classroom.
This half day Youth MHFA training is designed to teach staff, volunteers and parents alike how to spot the signs and symptoms of mental ill health.  This ONLINE training gives people the skills and confidence to safely address mental health issues in young people, with a strong practical focus on how to support a young person experiencing mental distress.
Youth MHFA does not teach people to be therapists.  However, it does give people the tools for a basic understanding of some common mental health issues and how they can affect young people and where to find help.
Suitable for: Anyone who works or lives with children