Online Mental Health Youth Champion – MHFA Accredited – 2 half days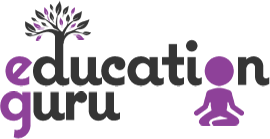 Online Mental Health Youth Champion – MHFA Accredited – 2 half day sessions
The Online Youth MHFA Champion course is designed for adults who work with young people. YMHFA Champions have the skills and confidence to spot signs of a range of mental health issues & signpost a YP to appropriate support.
The course will also introduce you to ways to look after your own mental health and support wellbeing
On completion, you will be awarded an Online Youth Mental Health First Aid Champion e-certificate.
The course consists of 2 x 3 hrs live sessions and 3 hrs of individual learning.
Dates of the sessions are:
21 April 2021 – 2.00 pm – 5.00 pm
22 April 2021 – 2.00 pm – 5.00 pm
Delegates must attend both sessions
Your facilitator is a qualified teacher and education consultant. To find out more contact hester@educationguru.co.uk