Reading project
Bolton LA Cross-Phase Reading Project
2020 – 2021 – 2022
Where reading research meets practice.
Introduction
Our vision in Bolton is for all pupils to become proficient readers who choose to read for enjoyment as well as using their reading knowledge and skills to access the whole curriculum – in short pupils who successfully learn to read and read to learn. The journey from the youngest learners through early years, primary, secondary schools and beyond is underpinned by this shared vision, hence the plan to bring together a group of skilled and enthusiastic professionals across Bolton to share expertise and professional learning within and beyond their own schools and settings.
In September 2020 representatives from each primary cluster, two nursery schools (one private, one maintained) and a secondary school formed the reading project team to evaluate reading provision and outcomes both individually and collectively. The group was also borne out of reading being a LA priority focused upon all pupils experiencing the best possible provision and achieving the best possible outcomes.
Bolton Cross-Phase Reading Project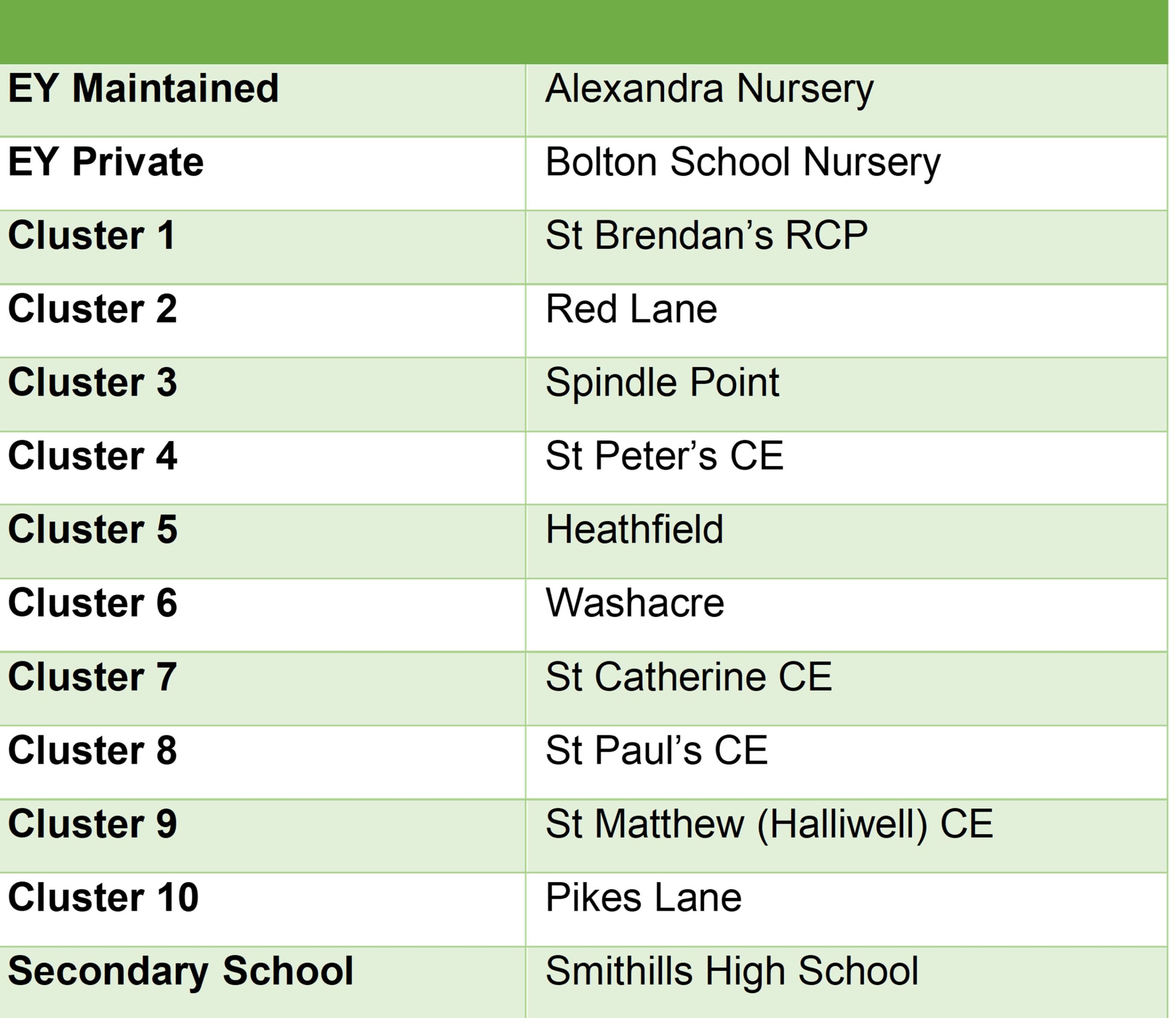 As a starting point the group had a clear view that schools and settings have well established curriculums and systems for teaching and evaluating reading across Bolton on the most part. That said, following evaluative discussions and reflection on provision and outcomes, it was agreed that there was scope to 'spotlight' precise aspects of reading. As such, three sub-groups were formed:
Sub-Group 1: Developing Reading Fluency – why and how?
Sub-Group 2: Reading at Home
Sub-Group 3: Reading Across the Curriculum