Reading for Pleasure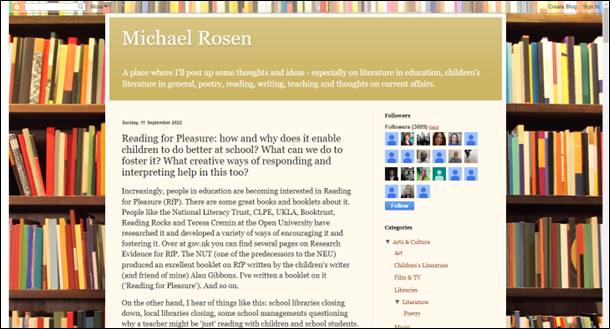 Reading for Pleasure: how and why does it enable children to do better at school? What can we do to foster it? What creative ways of responding and interpreting help in this too? Click HERE to read more.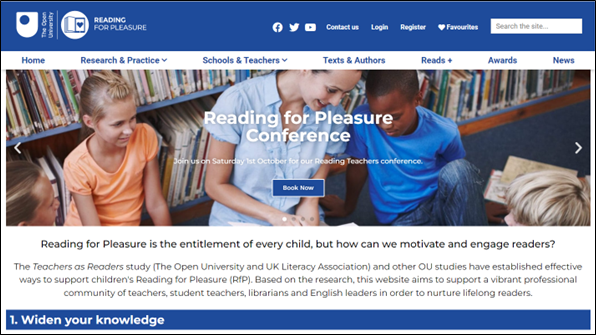 Reading for Pleasure is the entitlement of every child, but how can we motivate and engage readers?  The Teachers as Readers study (The Open University and UK Literacy Association) and other OU studies have established effective ways to support children's Reading for Pleasure (RfP). Based on the research, this website aims to support a vibrant professional community of teachers, student teachers, librarians and English leaders in order to nurture lifelong readers.  Click  HERE to read more.